Back to Motorcycle.
2009 Honda CBR1000RR ABS: Seat: Saddlemen / Track
---
Main (Top of Page)
Goal
Not have a sore butt during long rides (2+ hours). I weigh 170 lb and am 5'10" tall.
Experience
I ordered mine through Cycle Gear in Laguna Hills, and received it the next day (at their store).
It came with a rear (pillion) seat cover, which I will not install.
It is heavier than the original seat, but that is not a concern for me.
Compared to the original (above)…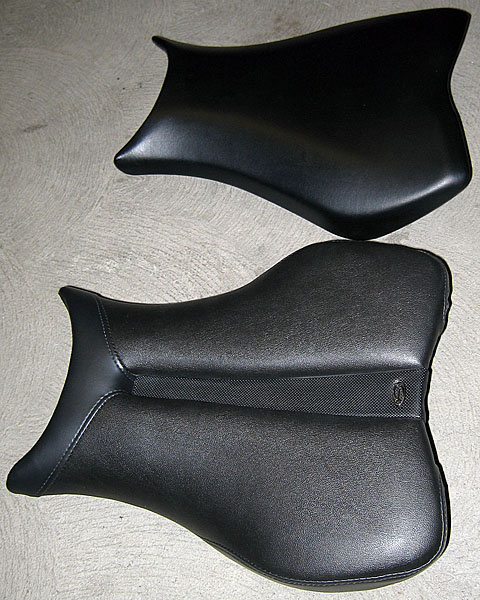 Underside…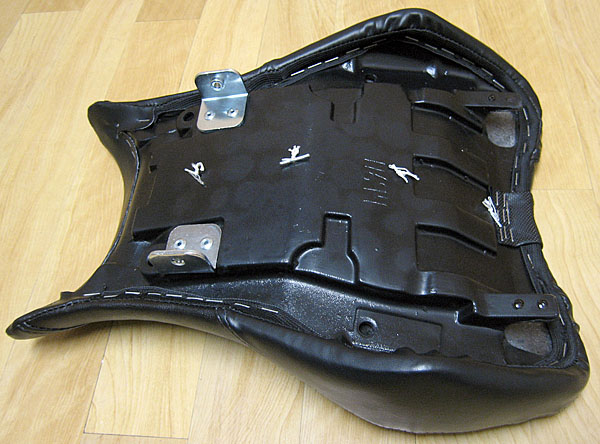 Fitting it to the motorcycle was easy…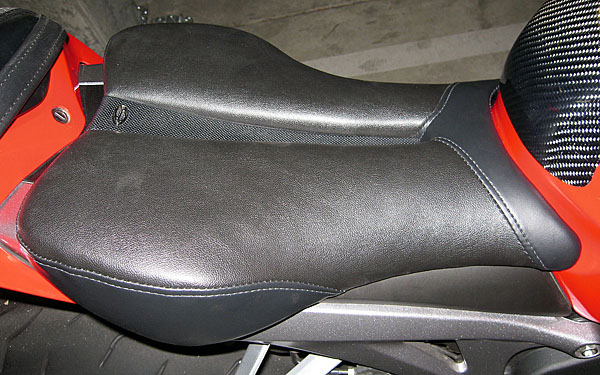 Freeway comfort
On the freeway, with the stock seat I have to lift my butt after 60 minutes (to relieve pain under the sitting bones) and with this one it is about 70 minutes.
---
Pros:
<![if !supportLists]>· <![endif]>Finish, appearance.
<![if !supportLists]>· <![endif]>The seat has much more grip than the original.
Cons:
<![if !supportLists]>· <![endif]>Fails the main purpose: Insignificantly more comfortable than the original seat. Padding packs down after about 45 minutes of freeway riding. More padding thickness, but none in the center increases pressure on each side (noticeable as you first sit).
<![if !supportLists]>· <![endif]>The thicker seat is noticeable when putting both feet on the ground. Not a concern for my leg length.
FAIL. Not significantly more comfortable on long rides than the original seat. Returned it for a full refund (thank you Cycle Gear).
---