Back to Motorcycle.
Electrified tank bag
---
Main (Top of Page)
Main parts
GPS navigation: Garmin / Zumo 660.
Radar detector: Escort / 9500ix + Auxiliary speaker.
Electrified tank bag: Bags Connection "Trip" from SW-Motech. I ordered mine through TwistedThrottle.com.
8"x10" Lexan (known as bullet-proof plastic) sheet.
Comments
The advantage of the electrified bag version is that the bottom ring (that fits on the gas cap) and the top ring (under the tank bag) will complete your electrical circuit when you clip the bag by mating the two rings. A small magnetic plunger in the top ring serves to mechanically lock the rings and to close the electrical connections inside the bottom ring. So I leave my GPS and radar detector ON all the time, and when the bag is mounted and the ignition key turned to ON, the units automatically turn ON.
Installation
I had the bottom ring installed by my dealership. It is connected to the headlight circuit.
I used an 8"x10" Lexan sheet bought at Home Depot for about $4, then cut the edge with a sheet metal scissor and smoothed it out with sandpaper. I avoided using my blowtorch to smooth/melt the edge to avoid changing the edge's structure to a brittle one (can happen with some plastics). The sheet is held on top of the bag by 5 short bolts and large washers (to distribute the compression load).
The GPS is reclined back at a 25 degree angle, thanks to Nylon spacers. This angle greatly helps seeing it during daytime.
The little black cube is an active speaker for the radar detector (ordered through Escort), allowing me to clearly hear the warnings at freeway speeds.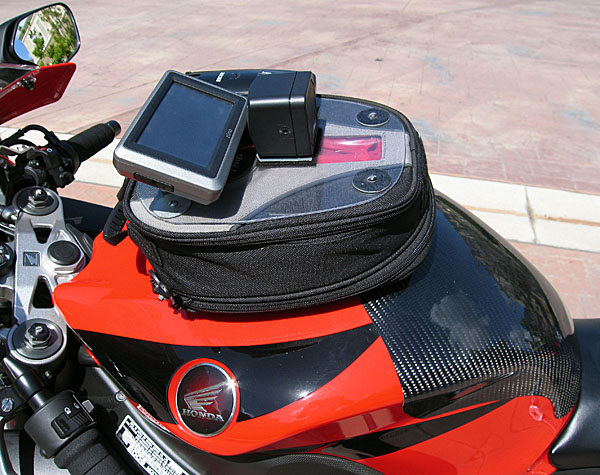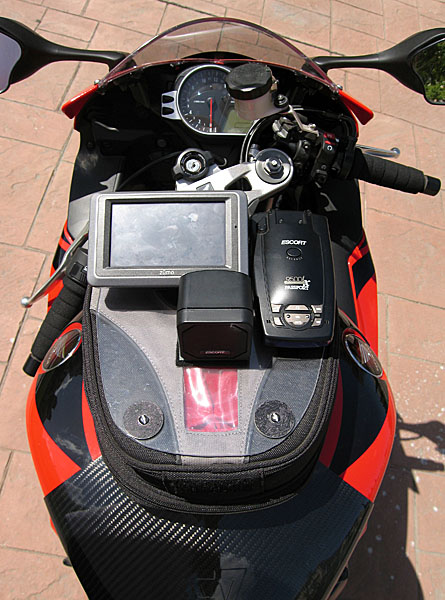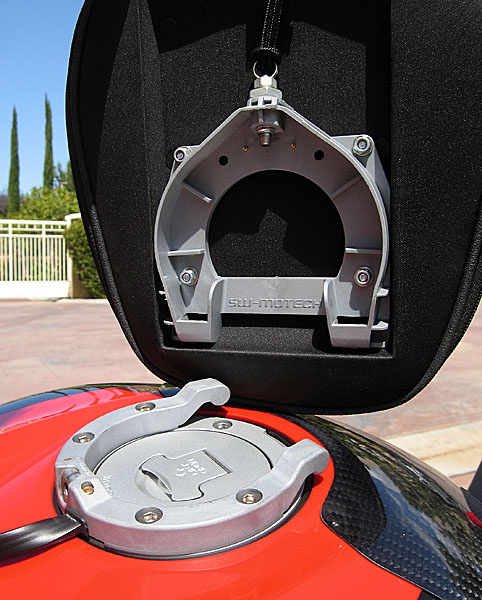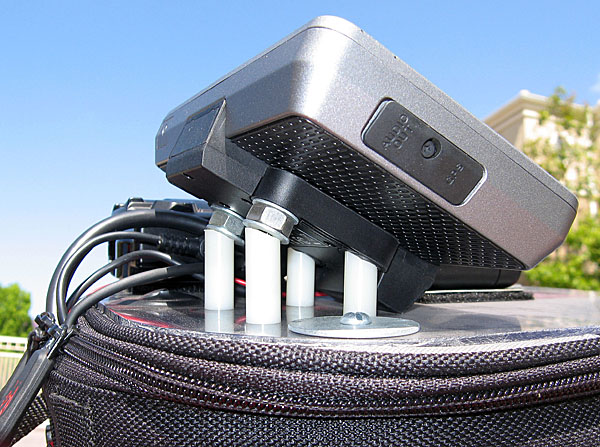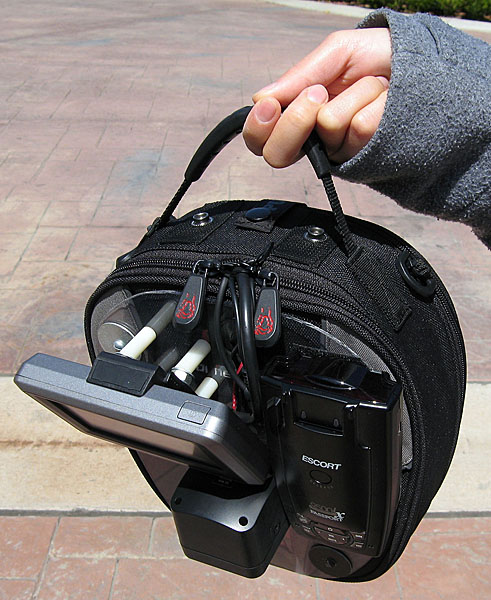 Optional GPS bracket
Carmen Ritz in Sales at SW-Motech, sent (2010/5/26) these pictures of an optional GPS mount for those who would only have one item to ad on top of their bag…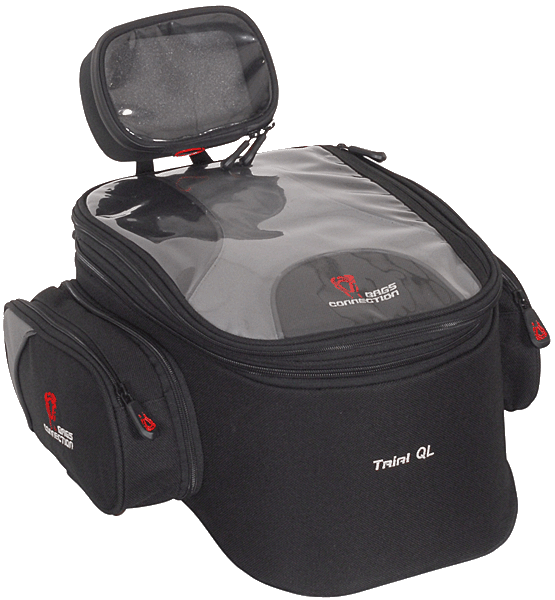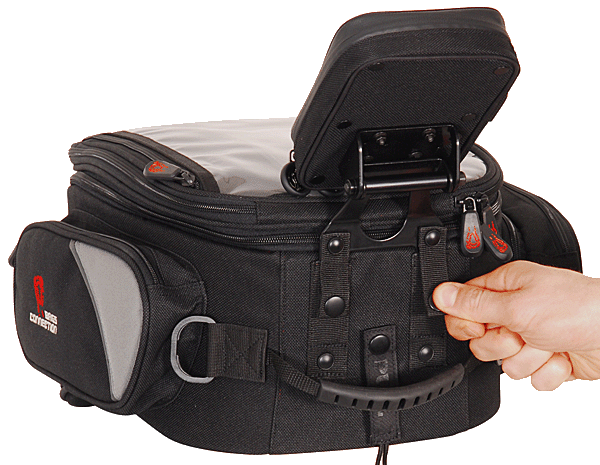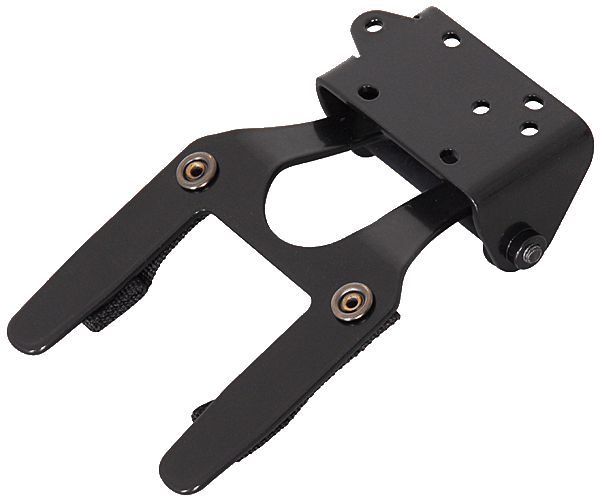 ---
A good setup and nobody can steal what isn't left on the motorcycle.
---